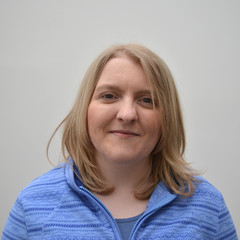 Samantha Hannah
Technical Artist
Edinburgh, United Kingdom
Summary
I am a Technical Artist working primarily in animating 3D characters for games, as well as creating motion graphics in After effects.
My personal projects involve creating and texturing 3D models, with the odd animation, as well as 2D graphic design and motion graphics.
Software that I use include, and is not limited to, Blender, Substance Painter, Photoshop Illustrator and After Effects. This portfolio contains examples of some of my work in games design , illustration, motion design, and 3D modelling. Some of my more traditional artwork is also included.
Skills
Concept Art
Digital Painting
Motion Graphics
Rendering
Storyboarding
3D Animation
3D Modeling
Digital Sculpting
Lighting
Texturing
UV Mapping
Visual Effects
Sculpting
Character Design
Character Animation
VFX
Rotoscoping
animatics
Software proficiency